20 years of ERRA

On December 11th 2020 it will have been exactly 20 years since the Energy Regulators' Regional Association was inaugurated during the founding General Assembly meeting in Bucharest through an adoption of the association's name, seat and constitution.
On that memorable day the founding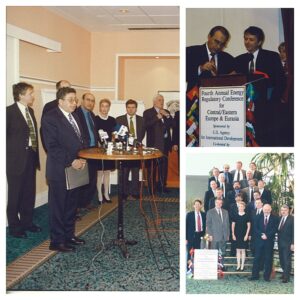 members, which were Albania, Armenia, Bulgaria, Estonia, Georgia, Hungary, Kazakhstan, Kyrgyzstan, Latvia, Lithuania, Moldova, Poland, Romania, Russia and Ukraine, also elected the first ERRA Chairman, Vice-Chairman and the Presidium. ERRA was created with a mandate to improve energy regulation, foster the development of stable energy regulatory bodies and ultimately to indirectly contribute to energy markets integration.
Significant funding and resource support were provided by the U.S. Agency for International Development (USAID), in cooperation with the National Association of Regulatory Utility Commissioners (NARUC). USAID and NARUC also provided substantive advice and guidance on both organizational development and examination of critical regulatory issues. This allowed the members of ERRA to focus on increasing their technical regulatory capacities and develop a strong team of leaders at the officer level and skilled secretariat core to administer ERRA. Strong USAID funding from 1999 until 2008 ensured that regulators were able to see the value of ERRA as an institution and the impact participation in ERRA activities provided to their national regulators. USAID and NARUC have shown their commitment to the core mission of ERRA by continuing to participate in select activities to this day.
For nearly 20 years, the association has been a reliable, professional framework that connects an ever-growing network of energy regulators. ERRA played a vital role in accelerating energy reform and market development in some of its member countries, by actively assisting these processes e.g. through facilitating expertise transfer. Today ERRA continues its mission by providing capacity building, networking opportunities and a continuous ad-hoc support to its member base with professionalism, dedication and enthusiasm towards making a positive change. The Association has grown stronger, nearing 50 member regulators by late 2020 and attracting interest from more and more distant locations all around the globe.
Even though the COVID19 reality makes it impossible to hold an initially-planned anniversary conference in 2020, the celebrations will take place as a process of commemorations, memories' sharing, interviews, photos and many more! We hope however, that the anniversary can be concluded with a physical event to be held in Budapest in Spring 2021 in order to once again gather fellow regulators, honorary members, contributors, partners and old friends of ERRA and speak about the past, the present and the future.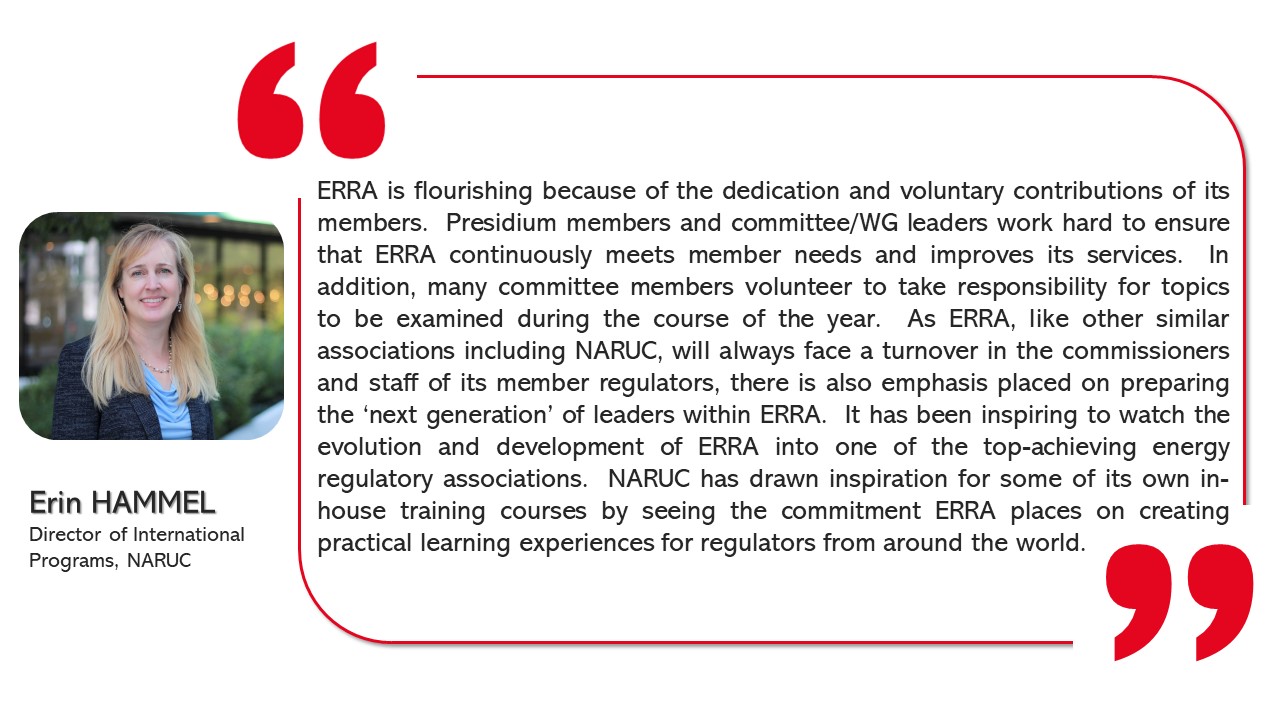 ---
---