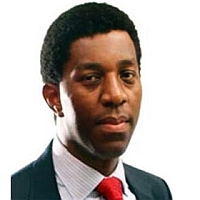 Dafe AKPENEYE
---
Commissioner, Nigerian Electricity Regulatory Commission, Nigeria
Dafe C. Akpeneye is the Commissioner that leads the Legal, Licensing and Compliance Division at NERC. In this role he is primarily responsible for issuing licenses to all participants in the Nigerian electricity supply industry, enforcing the provisions of the Electric Power Sector Reform Act and resolving industry complaints/disputes.
Dafe C. Akpeneye graduated from the Obafemi Awolowo University with a Bachelor of Laws Degree in 2001 and was admitted to the Nigerian Bar in 2003. He worked briefly with the firm of Jude Idigbe & Co. before proceeding to join Ibrahim, Yakubu & Co. in Lokoja for the National Youth Service Corps program. He joined the leading commercial law firm, Ajumogobia & Okeke, upon
his return to Lagos in 2004 where he worked until he joined the Nigeria member firm of the PricewaterhouseCoopers (PwC) global network of firms in December 2005. He led the regulatory services practice at PwC Nigeria and was also the general counsel of the firm in Anglophone West Africa until his resignation on 31 January 2017 to take on the role at NERC following his nomination as a
Commissioner by President Buhari in July 2016 and subsequent confirmation by the Senate in January 2017.
He is a member of the Nigerian Bar Association, Chartered Institute of Taxation of Nigeria and the Chartered Institute of Arbitrators (UK).