ERRA/NARUC: Webinar on Stakeholder Engagement in Regulatory Decision-Making Process
14/10/2020
In partnership with: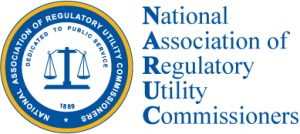 ERRA in partnership with NARUC held a ½ day webinar on Stakeholder Engagement in Regulatory Decision-Making Process. A step-by-step elaboration on theoretical principles and best practices in engagement and communication from NARUC experts was followed by five interesting case studies. The country examples depicted both fruitful and counter-productive approaches towards relations with market participants and end-user customers. They also well-exhibited how diverse can a regulatory context be and how behavioural and social patterns matter on a regulator-supplier-consumer axis.
The topic's relevance for regulators was supported by high registration and participation figures. The audience included participants from all around the world, but mostly clustered in North America, North and West Africa, Central and South-East Europe as well as Central and South Asia.
The Secretariat would like to thank the moderator, speakers and the entire audience for an interactive session!