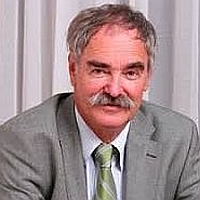 Gábor SZÖRÉNYI
---
Former Chairman and General Secretary of ERRA; Former Director of the Hungarian Energy Office (Regulator), Hungary
Dr. Gábor Szörényi graduated in 1971 from the Technical University of Budapest and started his business career at the Hungarian Power Companies (MVM). He spent 23 years there working on coordination of R&D, energy system planning, power plant investment, preparation of new market structure, operation model and privatization, energy efficiency, PR and related issues. In 1979 he received a doctorate degree from the Technical University of Budapest and in 1999 the degree of Master of Business Administration from the British Brunel University. 
Between 1994 and 2012 Mr. Szörényi had different positions (Deputy Director and since 2002 Director) of the Hungarian Energy Office (HEO; Hungarian energy regulatory authority: regulating electricity, gas and district-heating sectors). He was deeply involved in the preparation of new legal and regulatory framework for the separated electricity industry (generators, transmitter, distributors and suppliers); establishing license conditions and issuing licences; approving Grid Code and Business Conduct rules; establishing service quality regulation and customer satisfaction measurement system in Hungary. He led the preparation of different new market models for the electricity industry (more competition). He was involved in the implementation of the Electricity and Gas Directives of European Union into the Hungarian energy industry. He was involved in the creation of the transmission/ distribution tariff system. Worked with all the licensees, foreign investors, international organisations, regulators, utilities in the region. Later he coordinated and supervised the work of four departments responsible for licensing and monitoring of the electricity, gas and district heating industry and consumer's protection. He was involved in the preparation of renewable support system. He led teamwork preparing different steps of market reforms in Hungary (Single Buyer, TPA, Hybrid Model, full open access, retail competition, and market-coupling with neighbouring markets).
He gained additional experience on different market models and regulatory measures together with knowledge transfer introducing the EU rules to the non-EU members of the Energy Regulators Regional Association (ERRA). He retired from the Regulator at the end of 2012. He has long experience in international cooperation and advisory activity. He established and maintained strong cooperation with different regulatory associations, like NARUC, CEER and MEDREG. He provided advice for several energy governments and regulators in different countries like Romania, Bulgaria, Croatia, UNMIK Kosovo, Rep. of Moldova, Kirgizstan, Georgia, Turkey, Cyprus, Indonesia, Sri Lanka, Ruanda and Mongolia. He also provided advice to the International Finance Corporation (World Bank Group) in 2020. Mr. Szörényi was deeply involved in the establishment of ERRA. He chaired the Licensing/Competition Committee for years. He was elected as the Chairman of the ERRA between 2008 and 2012. Until 2017 he was the General Secretary of ERRA. He is still taking part of ERRA life in different fields; giving advice for planning of different workshops and trainings and sometimes moderating them on issues, like supporting innovation and new technologies, E-mobility, storage and flexibility. In 2011 and 2012 he represented the HEO in the General Assembly of the Council of European Energy Regulators (CEER) and in the European Union Agency for the Cooperation of Energy Regulators (ACER) Board of Regulators. Between 2013 and 2021 he was member of the Supervisory Board of the Budapest Electricity Distribution and Supply Company. Between 2016 and 2019 he was member of the German Innogy "International Business Council - Grid & Infrastructure". From the middle of 2021 he is contracted advisor of the Hungarian Energy and Public Utility Regulatory Authority (MEKH), focusing on the regulatory issues of Clean Energy Package, including new technologies and innovative solutions. The ACER appointed him for a period of five years from 18 October 2021 as alternate member of the Board of Appeal of the ACER.