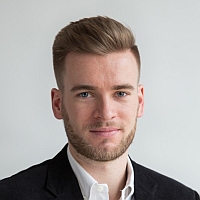 Kacper JAROSZ
---
Deputy Program Director, ERRA
Kacper Jarosz has been a part of ERRA Secretariat since 2019, and is currently working as Deputy Program Director.
His most notable contributions to ERRA are coordination and moderation of ERRA programs (trainings, workshops, webinars, conferences), coordination of the Natural Gas Markets and Economic Regulation Committee, project management related to the delivery of key ERRA projects and publications as well as various communications & strategy responsibilities such as co-development of the annual workplan of the Association.
His background is primarily from the natural gas regulation – he previously worked at the Energy Regulatory Office of the Republic of Poland in the Gaseous Fuels Market Department, where he dealt with natural gas DSO and supplier tariffs. Earlier he had completed internships at the EU Agency for the Cooperation of Energy Regulators (ACER) in the former Gas Department and in a Polish gas & electricity utility company.
He graduated from International Economics the Warsaw School of Economics (BA) and a joint International Relations program of 4 universities led by the Jagiellonian University in Cracow (MA).