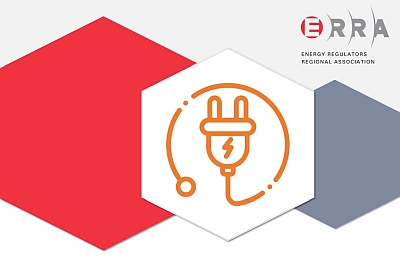 The report follows up with the previous report by the members of the ERRA Electricity Markets and Economic Regulation Committee (EMER COM) with the current developments in the electricity sector, and how the energy crisis impacted the deregulating electricity market within these countries from March 2022.
18 EMER COM members participated in the survey by addressing the following scope:
Overview of the impacts of the energy crisis;
Overview of the degrees of electricity market deregulation;
Wholesale electricity market structure – supply and demand, unbundling, organized markets (DAM, IDA, BM, OTC);
Financial instruments;
Cross Border Trade;
Balancing and Ancillary services;
Existing public service obligation schemes.
The survey was prepared by Mr. Levan Zakareishvili, Leading Specialist of Electricity Department, Georgian National Energy and Water Supply Regulatory Commission, Georgia based on the answered of 18 EMER COM Members.

ERRA Electricity Markets and Economic Regulation Committee: A Status Quo Report on Deregulation of Electricity Markets
973 KB