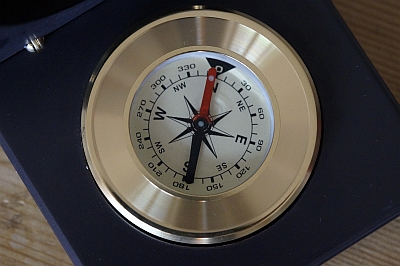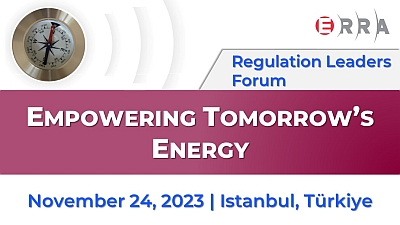 The energy sector is undergoing a remarkable transformation, driven by factors such as the rapid growth of renewable energy, advances in digital technologies, and the urgent need to address climate change. Energy regulators are at the forefront of this transformation, tasked with ensuring the smooth and efficient functioning of energy markets, safeguarding consumer interests, and fostering a sustainable and secure energy future.
The objective of the workshop is to offer a one-of-a-kind opportunity for ERRA-member decision makers to obtain strategic foresight from high-level representatives of select prominent international organisations involved in the energy sector regarding specific tendencies in the energy sector and other anticipated developments in the mid-term. The workshop will foster discussions on the manner in which policy commitments, technological development and innovation are impacting energy systems across the whole value chain. Information gathered during the workshop together with a unique networking opportunity will help ERRA decision-makers to understand the current dynamics in the industry and prepare for upcoming policy and regulation adjustments.
Topics covered will include – inter alia – the new shape of energy systems, climate pathways of emerging and frontier markets, energy security in energy transition, future of natural gas and nuclear, outlook for energy demand and many others.
Friday - November 24, 2023
09:00
Get-together in the venue & tea/coffee
Moderator: Mr. Walter Boltz, Chair, ERRA Strategic Advisory Board
Mr. Mustafa Yilmaz, President, Energy Market Regulatory Authority, Türkiye
Dr. Maia Melikidze, ERRA Chair; Commissioner, Georgian National Energy Regulatory Commission
Dr. Alparslan Bayraktar, Minister of Energy and Natural Resources of Türkiye, Former ERRA Chairman
Dr. Daniel Yergin, Vice Chairman of HIS Markit, Chairman of CERAWeek (TBC)
10:20
World Energy Outlook by the International Energy Agency and Key Observations on Transforming Markets
Mr. Tim Gould, Chief Economist, International Energy Agency (IEA) (TBC)
Q&A
11:20
Shaping the Grid of the Future in the US
Mr. Willie Philips, Chair, Federal Energy Regulatory Commission, US (TBC)
Q&A
11:50
Energy transition in Türkiye: An Unfolding Success Story
12:10
Energy Transition Issues and Opportunities in Asia and Africa; The Role of Legal and Regulatory Practices in the Transition
Asian Development Bank (TBD)
Mr. Kevin Kariuki, Vice President, African Development Bank (TBC)
Q&A
14:30
Time Travel for Energy Regulators
Dr. Angela Wilkinson, Secretary General and CEO, World Energy Council (TBC)
Q&A
15:00
Decentralization and the Role of the DSO in the Energy Transition
Mr. Antoine Jourdain, COO, ENEDIS France (TBC)
Q&A
15:45
The Challenges of AI and Cybersecurity to Utilities and Regulators
Ms. Sheila Hollis, United States Energy Association (TBC)
Mr. Jeremy Renshaw, Senior Technical Executive, Electric Power Research Institute, US (TBC)
Q&A
ERRA reserves the right to change the published agenda at any time during the organisation and implementation of the programme.
---
1 representative/
ERRA Member
Hotel Marriott Sisli
Abide-i Hurriyet Caddesi No.142, Sisli, Istanbul, Türkiye, 34381
  Website >>> 
---
If you need a visa, we highly recommend you start your visa procedure as soon as possible to the relevant Embassy in your country. You will find more information on this website.
In case you need a visa invitation letter please contact the ERRA Secretariat and provide your passport copy.
---
For airport transfers, from own experience we can recommend the standard (and reliable) taxi service offered by the Istanbul Airport. For more info please visit this page.