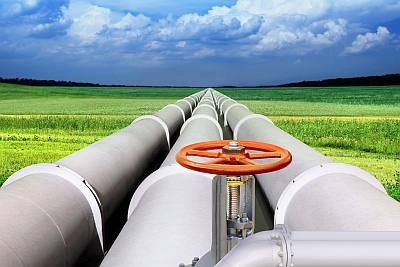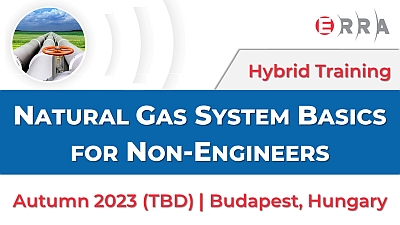 ERRA is extending its 2-day Power System Basics for Non-Engineers Training Course with content on Natural Gas.
With adding 2 days on the natural gas component we are walking through participants from production to distribution, presenting the 3 main segments (upstream, midstream and downstream) introducing key engineering concepts, standards of measurements and other relevant topics.
There are a number of educational programs out there covering both the electricity and natural gas sectors but they are predominantly focused on policy or market design aspects. ERRA's unique 'basics' courses focus on the technical, physical and engineering aspects, which are important to be understood in order for them to be regulated especially for non-engineers.
1-day site visit will be organised for course participants.
Participants might choose to join the electricity OR the natural gas block only but they might decide to sign up for all 5 days (incl. site visit).
This course is eligible for 5 CER credits. More information on the Certified Energy Regulator (CER).
---
The program is available to classroom and remote participants parallel. Thus, if you cannot travel to Budapest for any reason, you do not need to miss this unique technical learning opportunity, you can sign up for online participation.
---
Site Visit
On May 10 a site visit will be organised for course participants. More information coming soon.
Setting the Scene
Short Review of Gas Supply Routes | Inter-Dependencies | Geo-Strategies
Introduction to Natural Gas System
Terminology | Gas components and heating value | Measuring Gas and Types of Gas Meters | Elements of Supply Chain (Production, Storage, Transmission, Distribution, Consumption)
Production
Techniques and Technologies (On-shore, Off-shore) | Conventional & Unconventional Gas (shale, methane hydrates etc.) | Gas Processing | Liquefaction & Re-gasification
Underground Storage
Salt Caverns, Depleted Reservoirs, etc. | Fundamentals of Underground Storage Facility Operation
LNG Terminals
LNG Terminals (dolphins, storage, re-gas units) | FSRU | Fundamentals of LNG Facility Operation | Shipping and Evaporation Systems | LNG Bunkering
Transmission & System Operation
Pipelines (Design & Construction) | Interconnections and Pipeline Projects | SCADA | Pressure Adjustments Systems (Compressors, De-compressors) | Fundamentals of Pipeline Operation | System Operation | Balancing
Distribution
Pipelines (Design & Construction) | Management of Distribution System | CNG Transportation and Storage | Technical Standards (Internal instalments, burners and chimneys for exhaust gases)
Consumer Side Issues
Elements of Invoice (examples for natural gas bill)
Future of Gas Systems
Future Role of Gas Systems | Hydrogen Injection | Bio-methane
Natural Gas System Basics only

(3 days)
Combined with Power System Basics

(5 days)