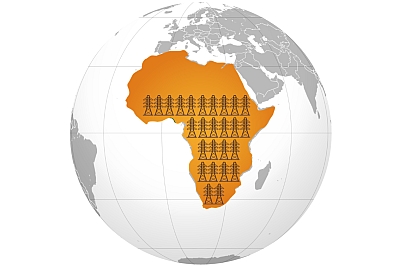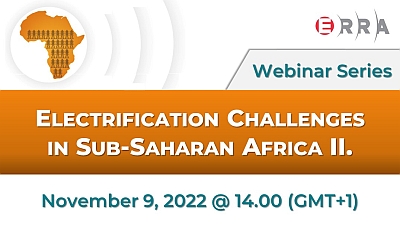 The webinar on November 9, 2022 built upon the previous broadcast which analysed the status quo and ways forward for the fundamental development of electricity access in Sub-Saharan regions. This time however, the focus shifted more towards the financial, development and regulatory side of mini-grids.
Electricity mini-grids are increasingly becoming a key component of countries' electrification plans, and their development requires appropriate regulatory frameworks. However, the market for mini-grids, and mini-grid financing in particular, is still very new. It is critical for regulators to understand how these markets are developing when designing regulations, including the allowance for the recovery of financing costs in tariff determinations, and not to simply adopt practices from other electricity systems
Setting cost of capital benchmarks that the market is unable to support will discourage investors and developers and hinder the achievement of electrification targets. Some key challenges of cost of capital determination that should be addressed are the market-based capital structures of mini-grids, determining the costs of each of the components of the capital structure, addressing gearing that changes during a tariff control period, identifying who should bear currency risk, and assessing whether the traditional cost of capital approach is the most appropriate approach for such a new market. Regulators should also consider how different mini-grid procurement approaches (eg, large-scale concessions) may generate different financing options and alter the determination of cost benchmarks.
The webinar was developed in partnership with: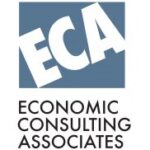 Roster of Webinar Speakers
Tipping, Andrew
Technical Director, Economic Consulting Associates, United Kingdom
Waako, Ziria Tibalwa
CEO, Electricity Regulatory Authority (ERA), Uganda
Mutanuka, Mukabanji
Head of Business Development-Southern Africa, Engie - Power Corner Zambia, Zambia
George, Tom
Managing Director, Africa Grant Advisors
Wakaba, James
Senior Asset Manager, Infraco Africa
Curnier, Benjamin
Principal Green Mini-Grids Officer, Sustainable Energy Fund for Africa, African Development Bank
Akpeneye, Dafe
Commissioner, Nigerian Electricity Regulatory Commission, Nigeria
Kanani, Chris
Vice President Business Development, Winch Energy Limited, United Kingdom
Bunnya, Samuel S.
Project Coordinator, African Forum for Utility Regulators
If you are interested only in a particular session,
click to watch on YouTube, expand the video's description and jump directly to it by clicking the timeline links.