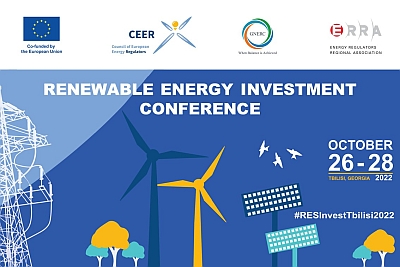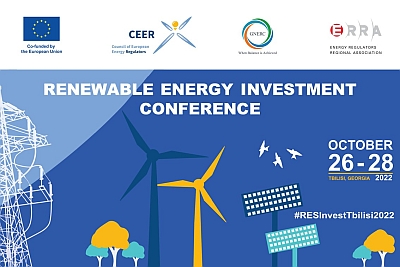 The three-day conference under the overarching theme "Accelerating the clean energy transition through investments into renewable energy" will allow participants to follow high-level discussions on renewable energy policies in the European Union and worldwide, as well as learn about the renewable energy investment climate in different countries. Moreover, on the second day national representatives will present potential renewable energy investment projects to investors. The last day of the event on 28 October will be dedicated to the 25th Anniversary of the Georgian National Energy and Water Supply Regulatory Commission, with a focus on the present and future outlook on regulation of the energy sector.
ENERGO-PRO Group in Georgia
ENERGO-PRO Group has been operating in Georgia since 2006 and today is represented by 5 companies:
JSC ENERGO-PRO Georgia Holding was established in April 2021 to provide management and shared services to the ENERGO-PRO Group's Georgian electricity-related businesses.
JSC ENERGO-PRO Georgia - in view of the number of customers and service area is one of the largest energy distribution company in the Transcaucasus region. The Company provides power to more than 1.2 million customers, distributing over 4 TWh of electricity and covering 85% of Georgia's territory.
JSC EP Georgia Supply - was established in May 2021 to carry out supply activities as a result of the legal unbundling of distribution and supply activities of JSC ENERGO-PRO Georgia. The company is nominated to carry out public service obligations to regulated customers within the territory of ​​JSC ENERGO-PRO Georgia's network.
JSC "EP Georgia Generation" owns and operates 15 medium and small hydropower plants with a total capacity of 489 MW, representing 15% of Georgia's hydropower generation capacity.
gPower LLC owns and operates the Gardabani gas turbine with installed capacity of 110 MW, providing guaranteed reserve capacity to ensure stability, security and reliability of Georgia's unified electricity system.
JSC Georgian State Electrosystem (GSE) is a joint stock company owned by the state. GSE  is the single Electricity Transmission System Operator, which provides electricity transmission and control in the entire territory of the country.  It is responsible to balance the power supply and demand in real time, also to provide reliable power supply.
 GSE also holds Electricity Market Operating License for the Balancing and Ancillary Services Market segment issued by the Georgian Regulatory Authority (Georgian National Energy and Water Supply Regulatory Commission).
Georgian State Electrosystem owns and operates 4 357 km transmission lines and 93 substations all over the country. Transmission grid of the company operates at 500/400/220/110/35/10 kV voltage. GSE also controls all power transmission lines connecting neighboring countries – Turkey, Armenia, Azerbaijan and Russia.
The National Control (Dispatch) Centre, located in the head office of GSE, is responsible for the operational control of the Georgian power system in normal and emergency modes.
Among the companies operating in the energy sector of Georgia, SOCAR Energy Georgia is the largest investor and taxpayer into the state budget.
SOCAR Energy Georgia successfully executes operations through its daughter companies - SOCAR Georgia Gas and SOCAR Georgia Petroleum. 
SOCAR Georgia Gas serves a portfolio of over 800 000 clients. In active partnership with the Government of Georgia, SOCAR Georgia Gas has constructed brand-new gas distributing pipeline network for more than 320 000 new clients and made natural gas available across the entire country.
SOCAR Georgia Petroleum provides highest quality oil products through over 100 petrol-stations, 16 service-centers and 5 oil-storage facilities. It serves over 30 000 customers daily.
SOCAR Energy Georgia is distinguished in terms of high Corporate Social Responsibility and carries out social and charity projects that build a substantial value to the community.
SOCAR Energy Georgia and its daughter companies employee over 4 000 professionals in Georgia who create one of the largest, most impactful businesses enterprises on the local market.
Sheraton Grand Tbilisi Metechi Palace
Address: 20 Telavi Street, 0103 Tbilisi, Georgia
---
Useful technical information regarding the Conference: