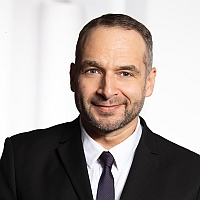 Mr. Harald Proidl
Committee Chair
---
Director, Renewables and Energy Efficiency
E-Control, Austria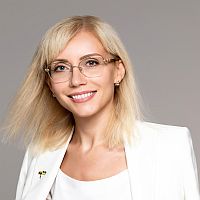 Ms. Jelena Diliene
Committee Vice-Chair
---
Member of the Council
National Energy Regulatory Council, Lithuania
Enhancing flexibility options: Storage and demand response; challenges in RES integration. This element of Committee scope will address the most burning issue of renewable energy deployment – tackling the intermittency of many of its major sources. Regulators will share experiences and best-practice on how to maximize the potential for flexibility response for demand-side management and review storage options to allow for an increase in VRE penetration. This item will also explore the potential of other aspects of intermittency such as Power-to-X, represented by relevant case studies.
Support schemes: Feed-in tariffs, feed-in premiums, auctions, etc.; good regulatory practices.This scope item will focus on analyzing and sharing insights regarding price support mechanisms for renewable energy. Pros and cons of particular incentivizing tools, as well as emergence from administrative-set prices mechanisms towards incentive-based systems, will be outlined in order for the regulators to better understand which solutions are suitable for which stage of renewable energy sources' development in a given market, based on case studies.
Non-price support mechanisms: Land usage rights, connection privileges, tax exemptions etc.Renewable auction prices are continuously reaching record lows. Concerns are being raised about the comparability of the resulting prices due to the differing non-price support mechanisms across the countries, such as free land rights, connection privileges and others. This item of the work stream will investigate the range and available variety of non-price incentive tools for renewable energy sources deployment among ERRA Member Organizations. Regulators will share ideas on how to effectively encourage market participants to support renewable energy by using creative measures. The work stream will constitute a benchmarking analysis of ERRA member measures.
Renewable gases: Impact on grids and markets. The Committee will analyze the potential of renewable gases from at least two perspectives: infrastructure adaptation/development/redeployment and their market potential, especially in the decarbonization context. The discussions will be enriched by case study analyses.
RES communities. This scope item will investigate the potential of community engagement in developing and maintaining localized energy systems, primarily in line with the EU Clean Energy Package. The focus will be put on the analysis of the models of community owned energy, pilot projects as case studies and innovative approaches (both technical and legal) towards effective deployment of renewable and citizen energy communities.