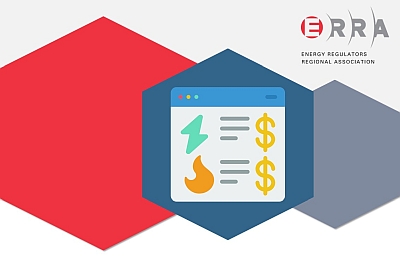 The ERRA Customer Protection Working Group issued a Benchmarking Analysis on Available Price Comparison Tools (PCTs) among ERRA Members. These web-based applications enable customers to compare available offers by retail electricity /gas suppliers, as well get clear, comprehensive, and up-to-date information on electricity prices, supply contract duration, invoicing and other services related to electricity/gas supply. 
The report is based on answers from 14 member regulators and aimed to detect availability and features of PCTs as prerequisite for efficient electricity and gas retail markets functioning. 
---
ERRA would like to express its gratitude to the author of this publication, Martin Martinoski, MBA, ERC, North Macedonia and those ERRA members who provided input for this analysis.
---
---
Mini Interview with Martin Martinoski, MBA, Author of the Publication
How did a Price Comparison Tool (PCT) in North Macedonia improve the supplier changing rate? What have been your experiences with the PCT so far?
The process of electricity market liberalization in North Macedonia started in 2008 when the largest consumers were forced to start buying electricity on the free market. And this process was gradually ongoing in the following years. So, there were switching rates even before introduction of PCT Switch.mk. However, Switch.mk was launched in the fall of 2019, a year when all customers gained eligibility to be supplied on the free market. By so, we believe it was helpful tool for further strengthening of the electricity market functioning.  The PCT has been used by the active suppliers and it could be noted that most of them know how to utilize it as a free marketing platform.
How important is to have a PCT in place in an emerging liberalized market? How do you think PCTs can foster customer awareness?
Beside price comparison, the PCT offers very useful content on market functioning, market participants, rights and obligations of the suppliers and customers, billing, etc. So, in my opinion it is very important to have at least one such tool in a situation of a liberalized market which functioning needs to be strengthened. The latest events in the second half of 2021 with the historically highest electricity prices and their impact on the national economies, just show how markets could be fragile. Therefore, timely and accurate information that PCTs could provide would be of great importance for the customers to gain better understanding of the market functioning, competition, their rights and responsibilities and by so make most adequate decisions related to electricity purchasing.