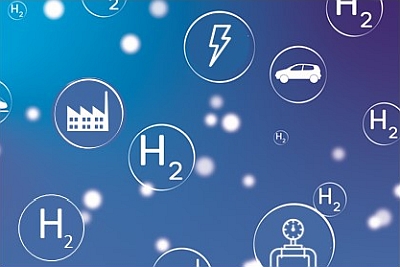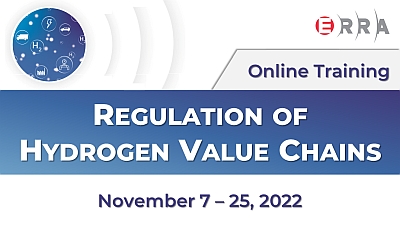 The course aimed to prepare participants to understand and manage the regulatory challenges that the creation of a hydrogen economy entails. It allowed participants to structure the proper regulatory framework for a functioning hydrogen economy across all the parts of its value chain from production to demand.
The course was delivered over three weeks covering general principles of hydrogen regulation and production, regulation of hydrogen transport, and regulation of hydrogen supply. 
1
WEEK 1: SETTING THE SCENE ON HYDROGEN VALUE CHAINS
The first week sets the scene on the hydrogen value chain. It also allows students to select their topic for the assignment and start research.
2
WEEK 2: REGULATION OF HYDROGEN NETWORKS
The second week explores the regulation of hydrogen networks and natural gas pipelines. Students should continue with the research for their assignment, and present in class the preliminary results of their research for class discussion.
3
WEEK 3: REGULATION OF HYDROGEN DEMAND
The last week of the course presents the regulatory measures fit to support hydrogen demand and supply.
Ms. Marta Pinto, ERSE, Portugal
overall rating of the course