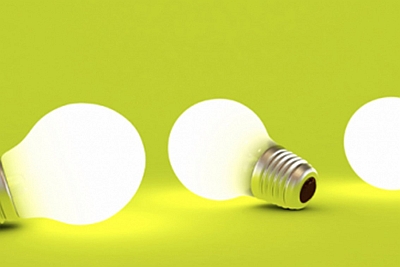 Beyond the short-term issues, the energy crisis in Europe raises long-term questions that are disrupting the organisation of the electricity markets: security of supply, price levels and volatility, investments in the energy transition, costs for consumers, etc. In this context, the Energy Regulatory Commission (CRE) of France wanted to bring together an international panel of eminent academic economists specialising in the energy sector to discuss these issues and provide food for thought at a time when the European Commission is preparing to launch the first public consultation on the reform of the European electricity market.
CRE France held its Symposium on December 15, 2022: "Beyond the crisis: re-thinking the design of power markets". Check event agenda and watch the video recordings of the sessions as per the below links. 
Part 1: Introduction & Panel on "Wholesale Prices"
Should we "decouple" power markets from natural gas prices?
The short-term price setting on the wholesale market
What about locational marginal pricing?
Part 2: Panel on "Investments"
Energy-only markets and investments in decarbonized power production: missing pieces
Long-run market contracts and their design
The so-called "two-market approach" of power market
The European Taxonomy and its possible impact on investments in the power sector
Technological uncertainties and timing of energy transition
Part 3: Panel on "Consumers" & Final Remarks
Do we need pass-through mechanisms to the residential consumer to avoid volatility?
Making consumers bearing the cost of energy transition: preserving the industrial sector
---
After a welcome by the CRE President, Emmanuelle WARGON and an introduction by the Minister of Energy Transition,  Agnès PANNIER-RUNACHER round tables were moderated by Géraldine AMIEL, Partner at FSC Global with the participation of the following distinguished speakers:
Prof. David Newbery (Cambridge University, UK)
Prof. William Hogan (Harvard University, USA)
Prof. Anna Creti (University Paris-Dauphine, PSL)
Prof. Natalia Fabra (Universidad Carlos III, Spain)
Prof. Jean-Michel Glachant (Florence School of Regulation, President-elect of the International Association of Energy Economists - IAEE)
Prof. Christian Gollier (TSE - Toulouse School of Economics, France)
Prof. Frédéric Gonand (University Paris-Dauphine, PSL)
Prof. Peter Hartley (Rice University, USA)
Prof. Andreas Löschel (Ruhr-Universität Bochum, Germany)
Prof. Jacques Percebois (Université de Montpellier, France)
Prof. Lucia Visconti (University of Milano-Bicocca, Italian Association of Energy Economics)
---
This group of professors wrote a complete report with a review of the academic literature on the issues of the reform of the European electricity market.
---
Image: CRE France