Webinar Outline
ERRA member regulators recognise the important role hydrogen will play in their future energy plans. The Association therefore facilitates the gradual focus towards this new energy source through the first open topical online event. The hydrogen webinar on November 4 is dedicated to the H2 outlook in the energy sector presenting the latest developments in terms of H2 policy and H2 regulation frameworks for the uptake, particularly in the context of the soon-to-be published EU strategy for the fuel. Introducing hydrogen to the energy networks will also be approached from the perspective of technical standards and their harmonization. Moreover, the event will present some recent pilot projects on hydrogen utilization in distribution networks.
ERRA's first hydrogen webinar will therefore combine latest information on H2 policy & H2 regulation perspectives and show pioneering case studies that pave the way for the future industrial scale utilization of the novel energy source.
Webinar Agenda
13:05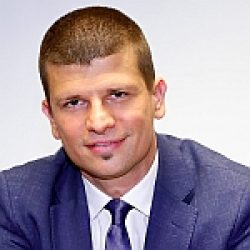 Ságvári, Pál
ERRA Vice-Chair, Vice-President for International Affairs, Hungarian Energy and Public Utility Regulatory Authority, Hungary
13:10
Lucchese, Paul
Chair, International Energy Agency's Hydrogen Technology Collaboration Program
SESSION I.: Policy and regulatory frameworks of hydrogen in the energy industry
13:25
Rosing, Justin
Policy officer, Directorate on Green Transition and Energy System Integration, DG ENER European Commission
14:05
Dolan, Connor
Director of External Affairs, Fuel Cell and Hydrogen Energy Association, United States
Quackenbush, Karen
Senior Technical Specialist, Fuel Cell and Hydrogen Energy Association, United States
15:00
Francese, Cristiano
Independent ExpertGermany
SESSION II.: Pilot projects for hydrogen application in the energy sector – Case Studies
15:40
Sarikaya, Mehmet Serif
Manager of Projects and International Relations, GAZBİR-GAZMER, Turkey
16:20
Erdélyi, Lajos
Head of Company Affairs, Hungarian Gas Storage Ltd., Hungary
ERRA reserves the right to change the published agenda at any time during the organisation and implementation of the programme.
Suggested Reading Materials