Course Outline
---
The course is dedicated to the core responsibilities and activities of water utility regulatory authorities. Participants will gain knowledge on key economic concepts guiding the operation of the sector, the challenges faced by sector participants including the wider problems of water management, and the role of the regulator and regulatory models including best practices. A core theme of the course is tariff setting and approval by the regulator: theoretical lessons will be supplemented by case study examples and a tariff setting exercise. Sufficient time will also be dedicated to the role of performance benchmarking in regulation.
Course Programme
Day 1: Water utility economics
The basic economic interrelations driving demand and supply are applied to drinking water and sanitation services. Since many regulators are also responsible for energy utilities and markets, regulatory synergies between the two fields will be explored and presented also via a case study. An off-class group assignment is launched at the end of the day.
Day 2: Principles and institutions of water utility regulation
In the morning the role of regulation and the functions delivered by regulatory authorities are covered, including licensing, price regulation, and monitoring. The role of public private partnerships is explored, illustrated by good practices as well as failures. The afternoon is dedicated to a regulatory case study and a game demonstrating the challenge of regulators posed by information asymmetry.
Day 3: Tariff setting
Of all the roles of the regulator, tariff setting and tariff approval are the most critical. A full day is devoted to introducing the principles of price regulation for water utilities as natural monopolies, the importance of cost recovery and its various interpretations, different tariff designs and their advantages and drawbacks. A country case study in the afternoon is followed by the presentation and discussion of the results of off-class group assignment.
Day 4: Performance benchmarking
One of the widely used methods by water regulators is benchmarking, helping them better understand the room for performance improvement at water utilities, as a basis for setting performance targets as well as an input to tariff calculations. Here again a case study is provided to enhance the understanding of how benchmarking is implemented in practice. In the afternoon "Hot topics" raised by training participants are discussed and reflected upon, before concluding the program with a final test.
For detailed agenda please contact the ERRA Secretariat
---
10 CER credits will be awarded to those participants who successfully completed the course. Learn more about ERRA Certified Energy Regulator Programme.
Course Instructors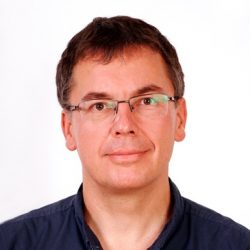 Kis, András
Course Director; Senior Research Associate, Regional Center for Energy Policy Research (REKK), Hungary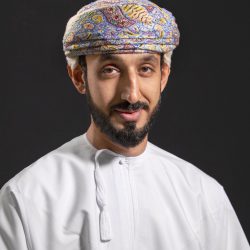 Al Hinai, Abdulwahhab
Head of Legal Gas Network/Legal, OQ (National petroleum investment company), Oman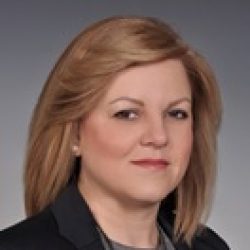 Nelkova-Chuchuk, Andrijana
ERRA Presidium Member, Commissioner, Energy and Water Services Regulatory Commission, North Macedonia
Kisvárdai, Gábor
Head of Secretariat of the vice-president for water services and waste regulation, Hungarian Energy and Public Utility Regulatory Authority (MEKH), Hungary
Rodrigues, Susana
Head of Quality Department, ERSAR (Water and Waste Services Regulation Authority), Portugal
Szabó, László
Director, Regional Center for Energy Policy Research (REKK), Hungary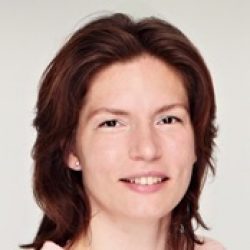 Törőcsik, Ágnes
Research Associate, Regional Center for Energy Policy Research (REKK), Hungary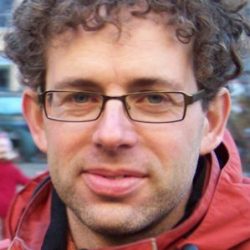 Ungvári, Gábor
Senior Research Associate, Regional Center for Energy Policy Research (REKK), Hungary
Course location
Budapest
Hungary
ERRA Secretariat's Premises

Address: Logodi utca 44/B, 1012 Budapest, Hungary
List of hotels in the vicinity of the Secretariat.

---
The program is available to classroom and remote participants parallel. Thus, if you cannot travel to Budapest for any reason, you do not need to miss this unique technical learning opportunity, you can sign up for remote participation and enjoy having access to the learning materials and the world-renowned speakers.
---
Travelling to Hungary
The rules of entry to Hungary change in line with the prevailing epidemiological situation. For current rules, please visit https://www.police.hu/en/content/for-the-attention-of-travelers.
Visa
Please verify the visa requirements of Hungary by contacting the Hungarian Embassy in your country. The list of diplomatic missions is available here: https://konzuliszolgalat.kormany.hu/hu-missions-abroad. The list of countries whose citizens do not require visas to enter Hungary can be found at https://konzuliszolgalat.kormany.hu/visa-waiver-agreements.
List of third countries, where a Schengen state issues visas on behalf of Hungary is available on this page: https://konzuliszolgalat.kormany.hu/visa-issuance-on-behalf-of-hungary.
In case you need an entry visa, please immediately contact the ERRA Secretariat! To prepare a visa invitation letter for you, please send us your passport copy and indicate the Embassy where you are applying for the visa.
ERRA Covid-19 Event Policy:
ERRA meeting and training participants shall meet one of the below conditions in order to be able to join physical events:
Be fully vaccinated and provide proof of COVID-19 vaccination in English language.
OR
Provide a maximum 48-hour negative PCR test result in English language.