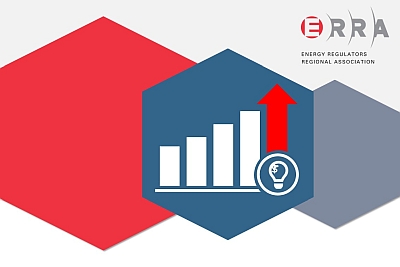 The ERRA Customer Protection Working Group issued a Benchmarking Analysis on Mitigating Impacts of Pandemic and High Energy Prices in the Period 2019 – 2022 Q1, focusing on measures and approaches applied in 14 ERRA Member countries.  
The report comprises 6 chapters which explore various regulatory and policy responses to pandemic recovery-driven market and supply chain shocks as well as the early stage of the crisis in the energy sector. As there is no "one size fits all" solution for the crisis, participating ERRA Members used different mitigating methods and measures to protect their market health and consumers. The report also draws some conclusions for electricity and natural gas retail markets.
---
ERRA would like to express its gratitude to those 14 ERRA members who provided input for this analysis and to the authors of this publication: Viktor SZILÁGY (MEKH Hungary), Elza BERGMANE (PUC Latvia), Lucie CHMELÍČKOVÁ (ERÚ Czech Republic), Ahmet GÖK (EMRA Türkiye).
---

Mitigating Impacts of Pandemic and High Energy Prices in the Period 2019 – 2022 Q1: Measures and Approaches by Select ERRA Members
739.98 KB
---