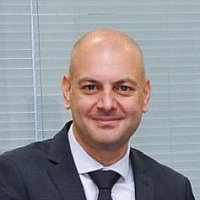 Mr. Mehmet Kürkçü
Committee Chair
---
Foreign Relations Group Head
Energy Market Regulatory Authority, Türkiye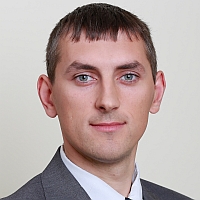 Mr. Viesturs Kadiķis
Committee Vice-Chair
---
Deputy Director of Energy Department, Head of Tariff and Infrastructure Division
Public Utilties Commission, Latvia
Economic regulation of transmission & distribution networks: regulatory models and approaches; capital expenditure review and assessment; parametric and non-parametric methods in assessing efficiency of regulated infrastructure.The primary element of this natural gas markets committee work stream is to exchange best practice on the economic regulation of gas networks. The Committee analyzes inter alia, regulatory models in place and approaches towards tariffs' review and setting (with a special focus on its core elements such as revenue setting, capital expenditure review and assessment etc.). Relevant benchmarks can be analyzed in this respect as well (e.g. EU TAR NC). Separate discussions are devoted to efficiency of regulated infrastructure.
Security, quality and reliability of supply; infrastructure development and investment incentives; smart systems. The natural gas markets committee analyzes approaches towards safeguarding and maximizing the security of natural gas supply. The topics look at the matter from diversification, infrastructure development and new technology deployment perspectives.
Retail competition: How to do; unbundling regimes.The natural gas markets committee analyzes approaches towards natural gas systems' unbundling regimes and gradual implementation of retail competition mechanisms. The discussions are enhanced by case studies and benchmarks in order to exchange observations among regulators that are in the process of liberalizing their sectors, as well as to facilitate such processes to emerging gas regulators.
Cross-border trade and regional market integration aspects.This natural gas markets committee work stream focuses on how is the cross-border cooperation established how exactly do gas markets integrate. Relevant benchmarks are drawn in order to analyze the proposed tools for increasing the efficiency of trade, eliminating bottlenecks etc., such as the EU network codes and guidelines (e.g. CAM NC, BAL NC, INT NC,).
LNG and CNG: policies, regulatory models and approaches.This natural gas markets committee item investigates the rising importance of natural gas formats that are alternative to pipeline. LNG and CNG supply and their potential to substitute traditional pipeline operations will be analyzed from the technical (infrastructure, liquefaction and regasification, CNG and other formats) and regulatory (e.g. tariffication) perspectives.
Licensing procedure of market activities, the regulatory approaches to applications for licenses.This natural gas markets committee work stream focuses on sharing best practices regarding licensing policies and procedures of license granting.
Organized wholesale markets and derivatives: design and functioning; aspects of transparency; market monitoring and reporting schemes; exchanges and balancing.This scope element of the natural gas markets committee investigates the virtues of interconnected, liquid gas markets from the market-operations perspective. Based on case studies from liberalized gas regimes, the regulators increase their knowledge about trading, reporting or balancing in order to better monitor their respective systems and be able to detect market position abuse or misconduct.